We will help you to take more responsibility for your own health. The process to find the best healthcare will be simplified.
Connecting you to healthcare. More
safe, quicker and far smoother. This can safeguard equal care for all.
We want to simplify getting care
By providing an easy comprehensive overview of both your health and your healthcare options globally.

We also want to make preventive care an engaging part of your lifestyle.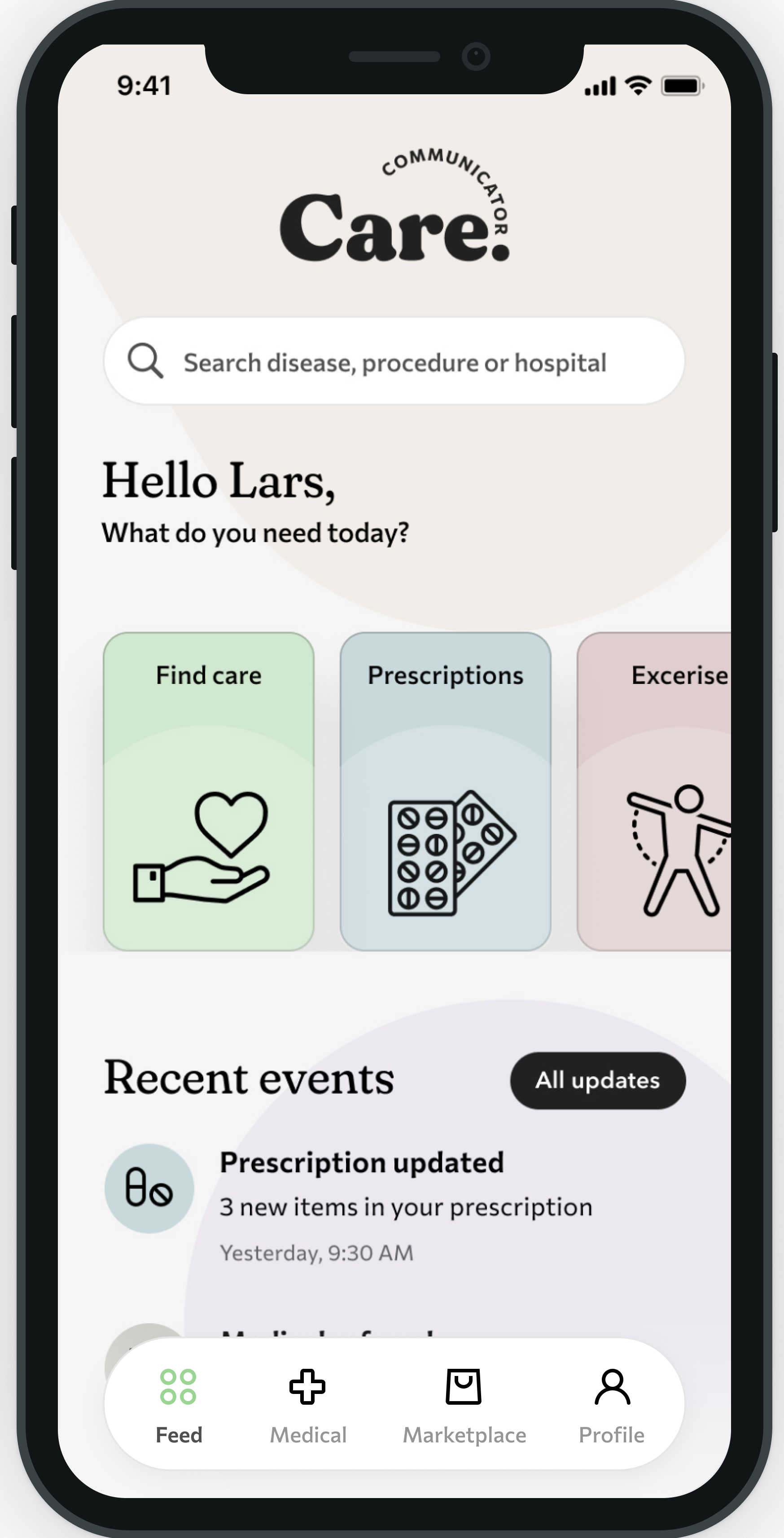 Extended Personal Medical Journal
The Care Communicator, CC, is an extended personal journal and service tool people will use continuously with either their smart phone, tablet or lap-top.
Find and access global healhcare
CC will show where and how you can access health care, with a list of options for places in your own country, the EU or elsewhere. We want to shorten queues and waiting times.
Stay informed about your Health and wellness
CC gives an historical holistic and up to date health overview which is useful both for the individual and the care givers. It is also a channel for relevant news and discussions.
We will simplify the process of finding trusted world-class healthcare
Helping You TO find trusted world-class healthCare quickLY
Simplifying the process of getting care and reimbursementS
All your health data, Vaccines, Memberships and insurances in one PLACE
Engaging communities to connect with for support and getting a second opinion
Example of the flow for "Find care – Surgery"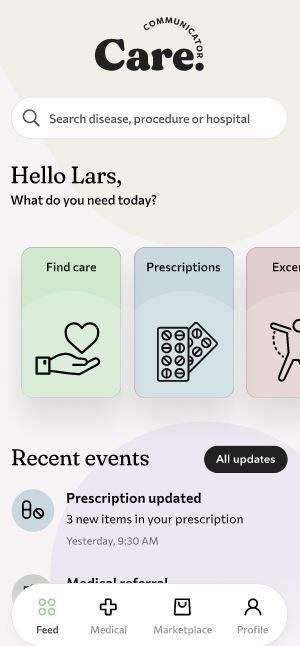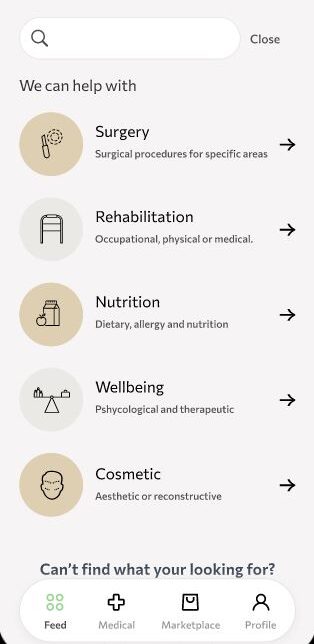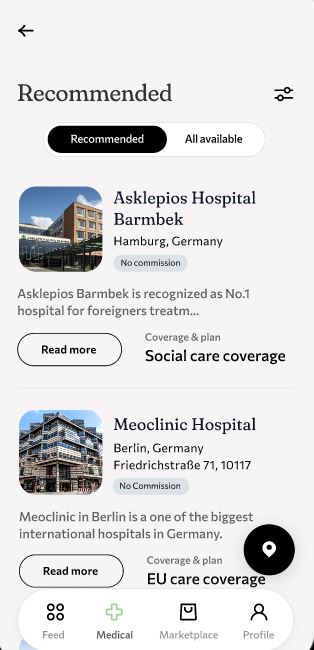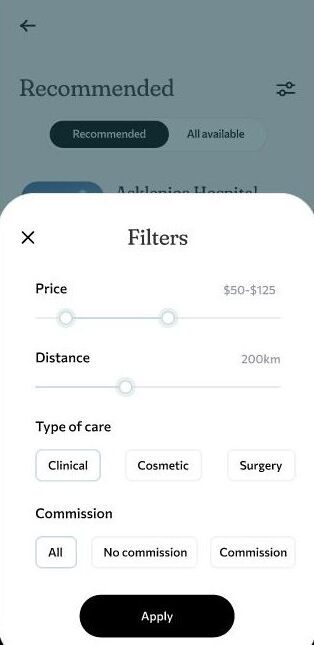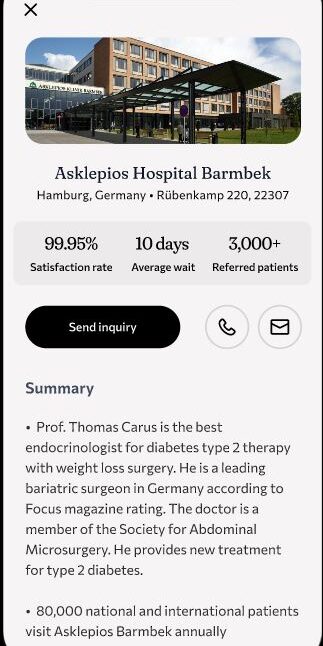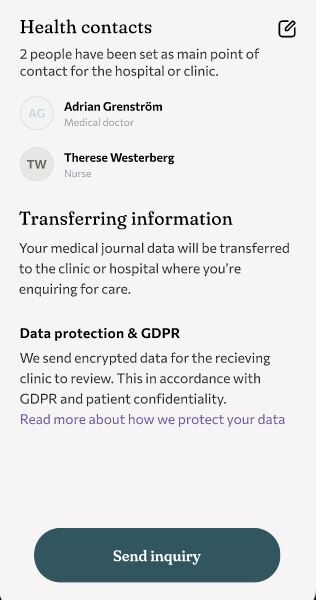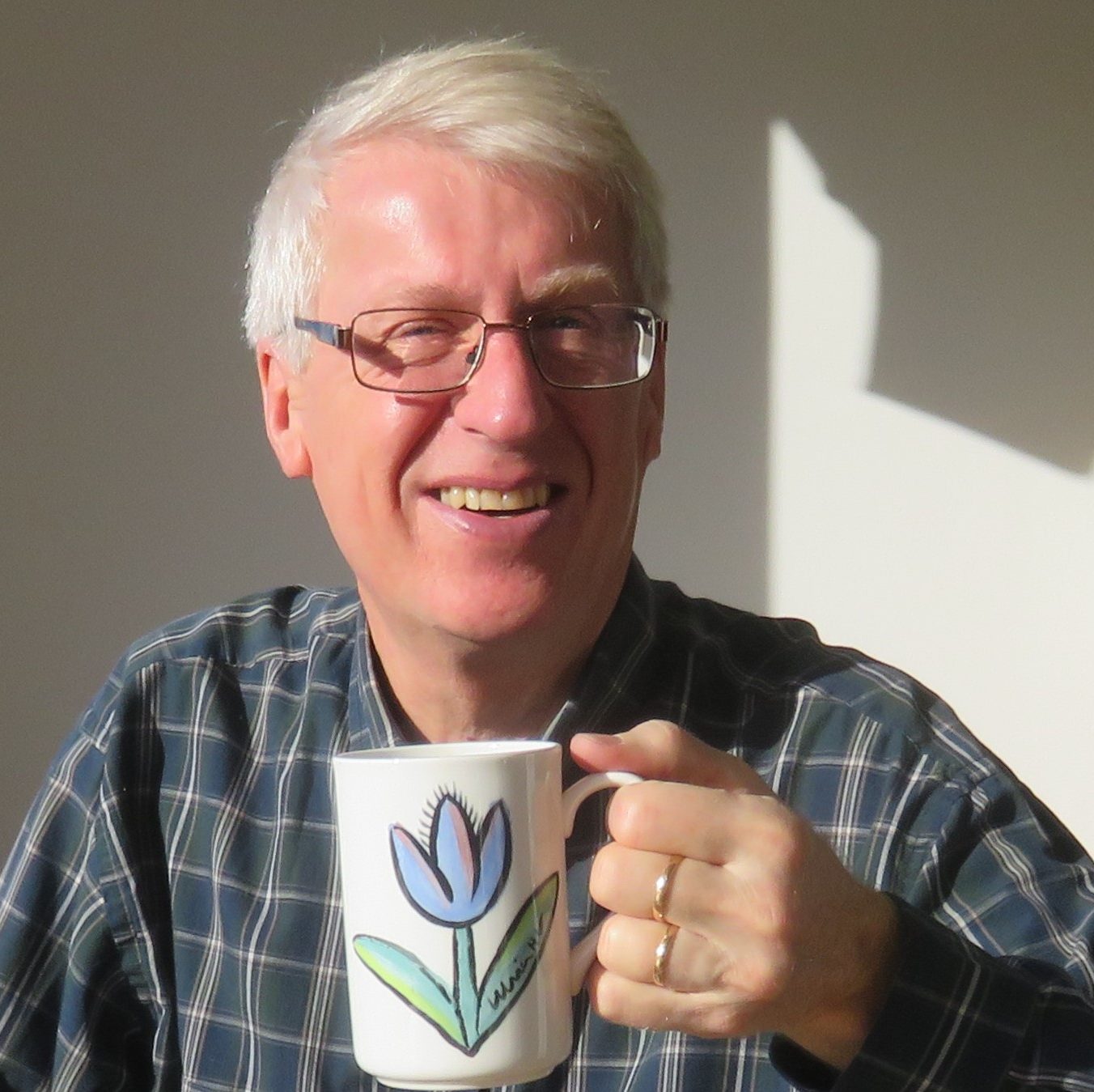 Company Address:
Care Communicator Europe AB (559271-5246)
Svanegatan 6-8
S-222 24 LUND
SWEDEN

HealthTech Nordic represents a community of fast-growing Nordic startups, offering a variety of empowering world-class healthtech solutions. The new solutions allow for a paradigm shift, providing new and better ways of giving and receiving healthcare